5 to 6 year-olds
Kindergarten is a big year for young students—full of personal growth, academic milestones, and self-discovery. They become more engaged in the learning process and develop confidence as they recognize their own abilities.
Kindergarten sets the stage for years of education to come. Students make strides in every subject and are asked to participate in new ways. They share ideas, engage in discussion, and work in groups. In a stimulating, hands-on program, young minds thrive.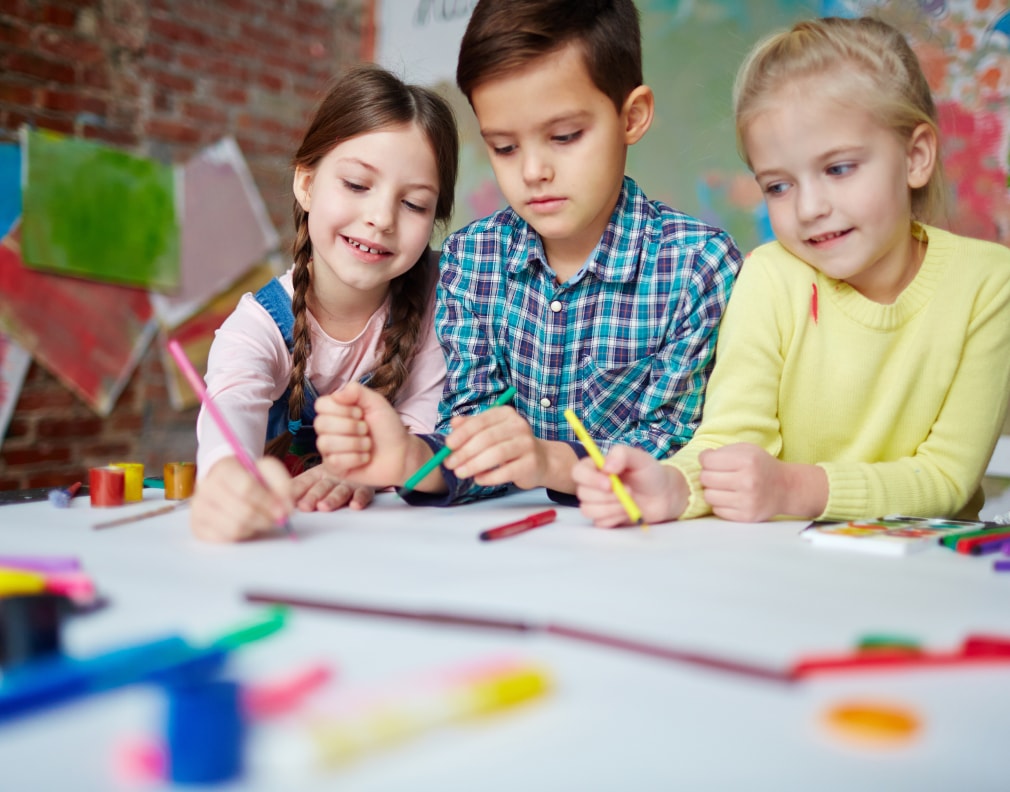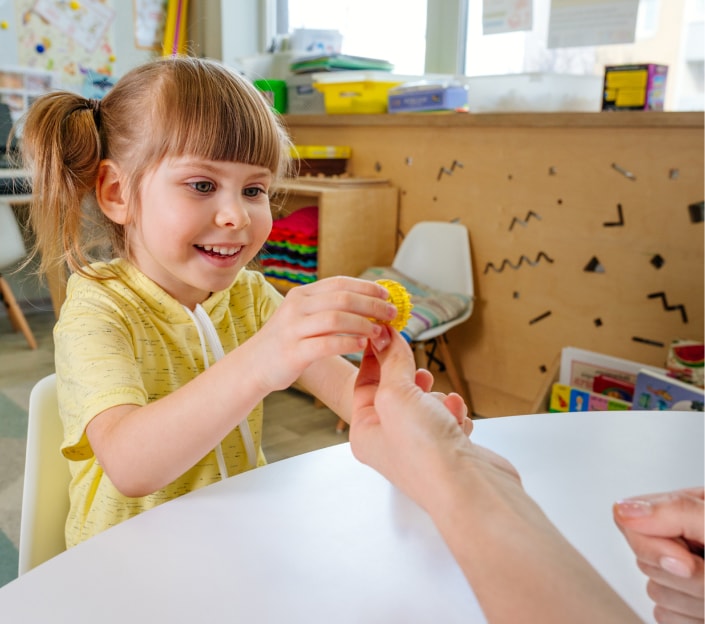 Progressive Lessons
Lessons build in complexity, with the flexibility to adapt to students' individual skills, interests, and needs. Growth is fast and exciting!
Balanced Curriculum
As students begin to read, write, and conquer academic subjects, we also nurture self-expression, creative thinking, and unique interests.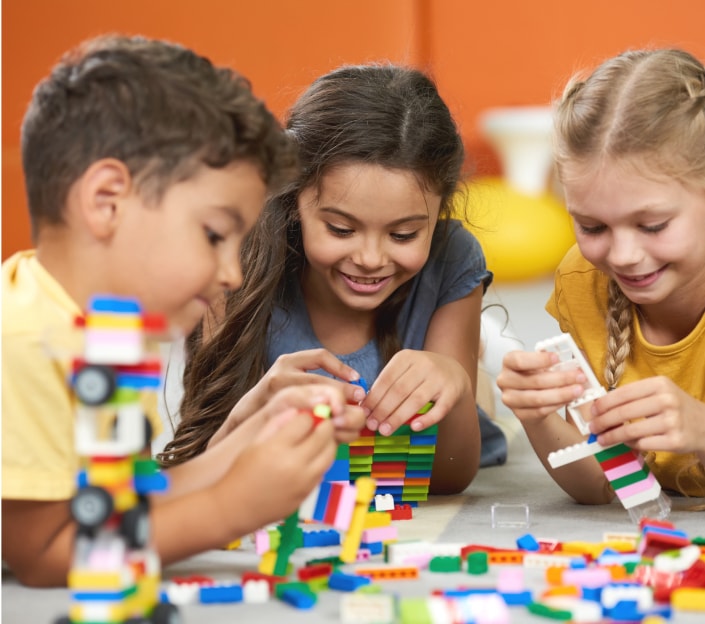 Happy Classrooms
Our teachers create a safe space for every child to ask questions, share ideas, and feel like they belong. Kindness is our culture.
Language Arts
Mathematics
Social Studies
Science & Health
Physical Education
Language Arts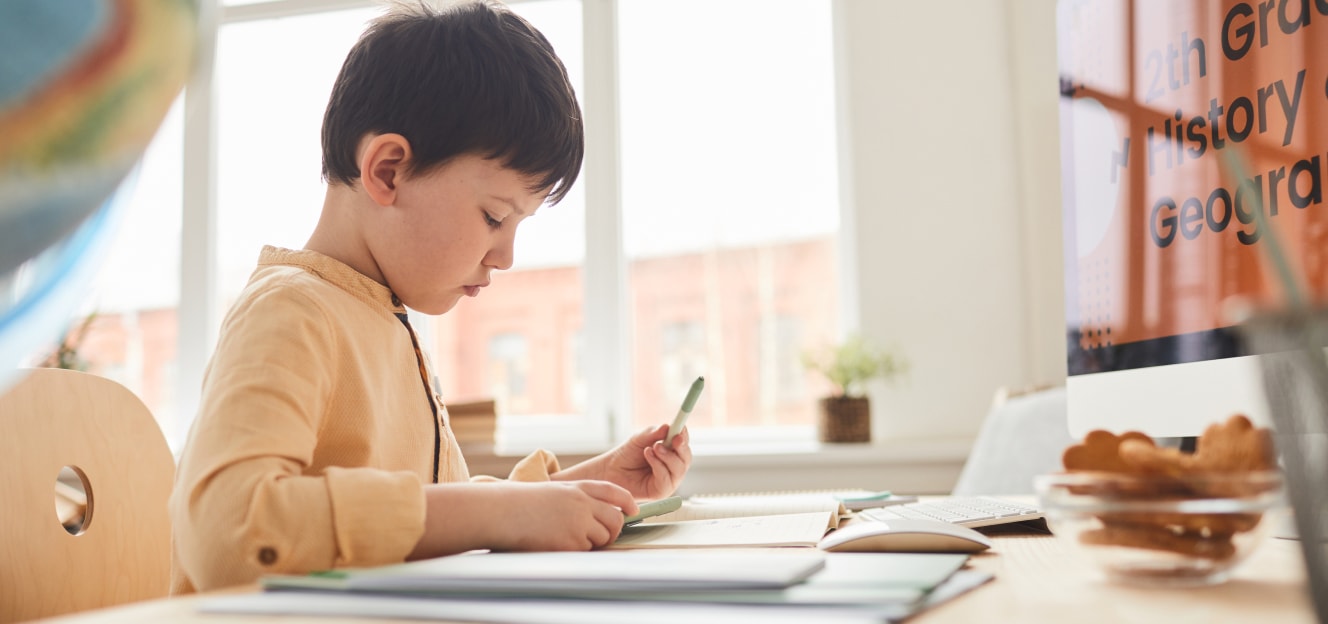 Language Arts
And now, they're reading and writing! Our students show tremendous growth in language and literacy, practicing:
Phonemic Awareness
Handwriting
Spelling, Grammar & Punctuation
Reading Comprehension / Discussion
Story Mapping
Vocabulary & Context Clues
Oral Language
Mathematics
Social Studies
Science & Health
Physical Education
What to Expect in Kindergarten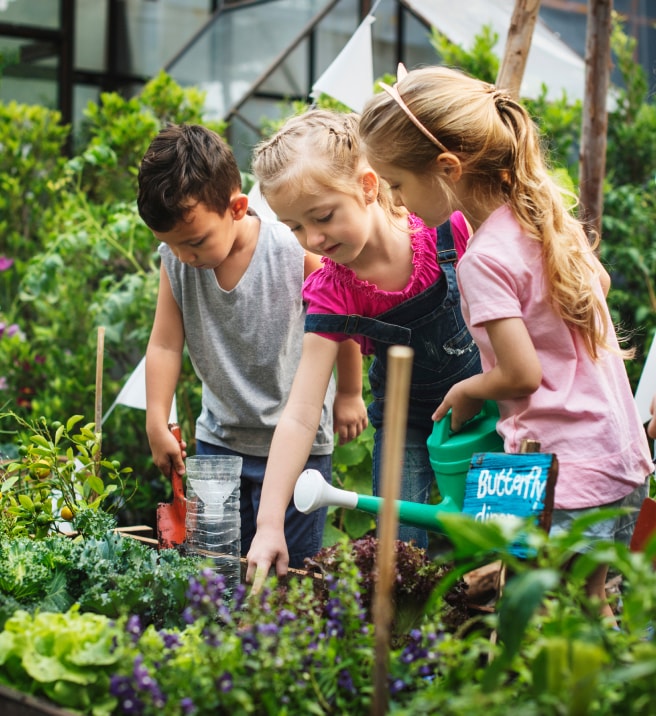 Calendar & Schedule
Meals & Nutrition
Health and Safety
Calendar & Schedule
Calendar & Schedule
Kindergarten follows a standard academic calendar (August – June). Students report to class five days a week, for a full day in the classroom.
All of our elementary school programs are broken into three academic periods with two recess breaks.
Meals & Nutrition
Health and Safety
At Action Day, learning goes beyond academics. Our enrichment programs are designed to help students develop unique interests and talents—without ever leaving campus. Several options are available to elementary students:
We support families beyond the bell schedule with a daily after-school program. Combining lesson plans and extracurriculars, students enjoy a balance of academics and fun.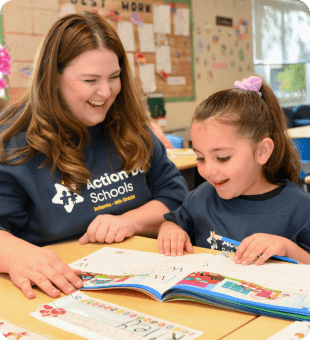 View our locations that offer this program.
Birth – 2 years
Your baby will be assigned a primary caregiver to tend to their needs and create a safe and loving environment that feels like home.
2 – 5 years
Busy preschoolers explore classrooms at their own pace, with lessons that balance new skills with social growth.
TK – 4th grade
Students dive into academic subjects with a hands-on, interactive approach that uses creativity and critical thinking to build confidence. 
5th grade – 8th grade
Students begin a rotating schedule with multiple teachers, exciting electives, and more enrichment programs built into the curriculum.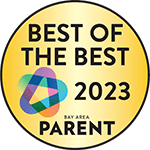 Experience our vibrant school life at a campus near you.