Our private elementary school program is equally renowned for its top-tier academics and hands-on, whole-child approach. We engage young students in meaningful learning experiences that promote critical-thinking, creativity, and social development.
Building a Solid Foundation
In grades 1-4, students follow a progressive program across all core subjects; lessons build in complexity as they gain knowledge and skill. A focus on experiential learning (group projects, discussions, labs, etc.) helps build emotional and social competencies, too.
Small Class Synergy
Small class sizes help our teachers nurture each student's progress toward academic, social, and personal goals. They create a safe space for children to ask questions, share ideas, and feel like they belong.
Hands-On Learning
We pride ourselves on maximizing engagement in the classroom. Through various interactive activities and projects, students think critically, make observations, and share creative solutions to real-world problems.
Balanced Curriculum
As students conquer core academic subjects, we also introduce exciting enrichments and extracurriculars to help students practice self-expression, creative thinking, and develop unique interests and talents.
First Grade
Second Grade
Third Grade
Fourth Grade
First Grade
Language Arts
Mathematics
Social Studies
Science & Health
Physical Education
Language Arts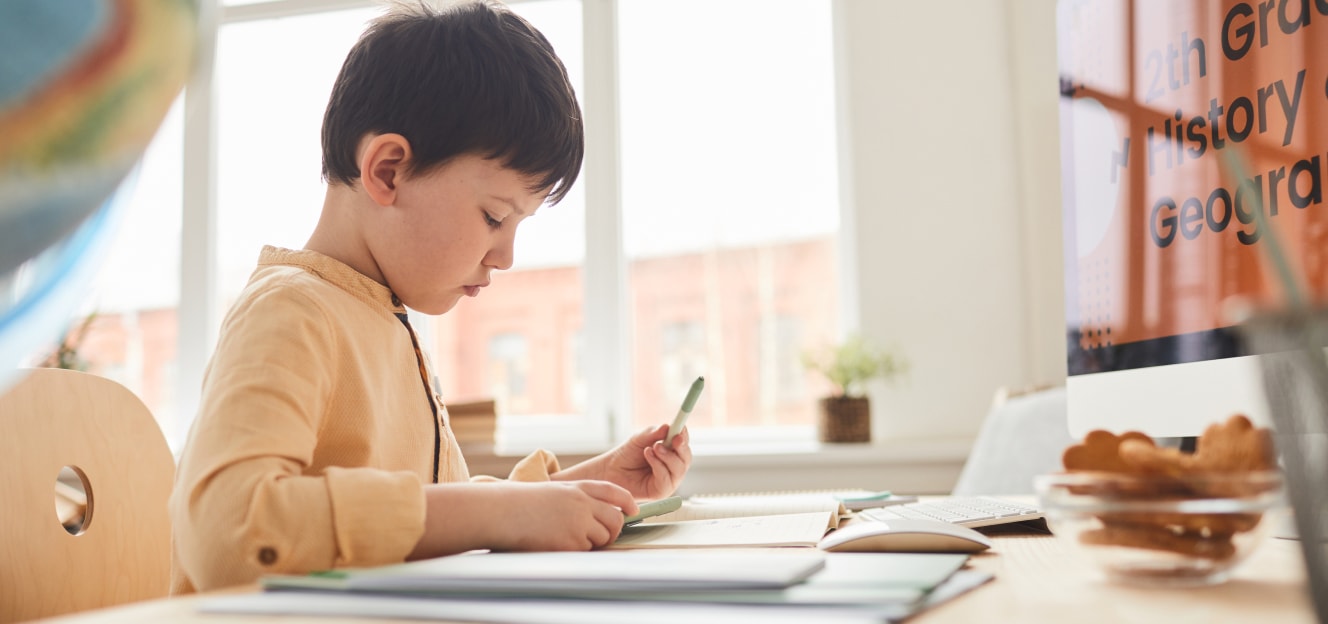 Language Arts
Students dive into reading and continue to hone their writing and speaking skills. Lessons explore:
Letter Patterns & Spelling
Phonics
Reading Comprehension / Discussion
Syllabication & Word Parts
Composing Sentences
Singular & Plural Nouns
Contractions
Mathematics
Social Studies
Science & Health
Physical Education
Second Grade
Third Grade
Fourth Grade
What to Expect in Elementary School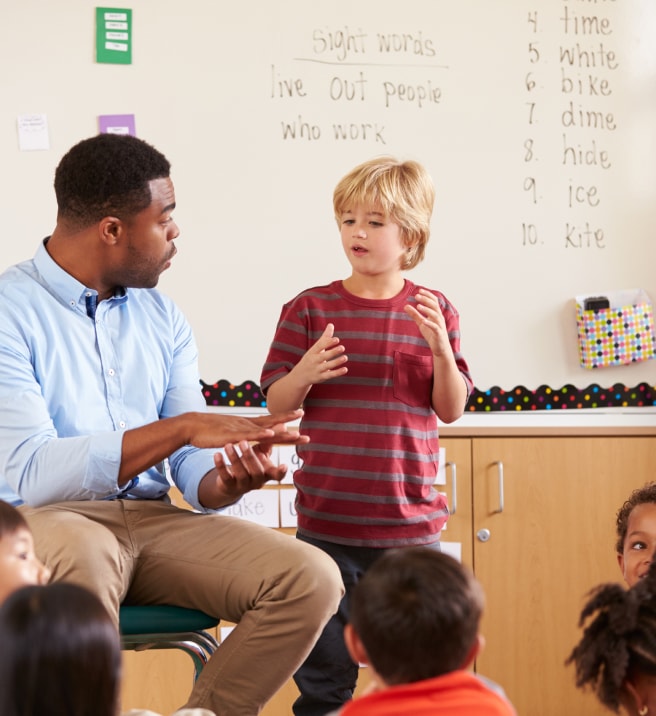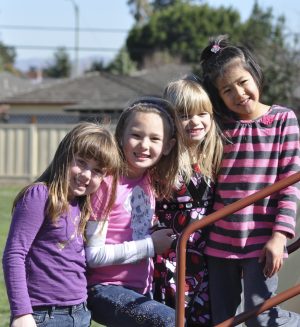 Calendar & Schedule
Meals & Nutrition
Health & Safety
Calendar & Schedule
Calendar & Schedule
Elementary School students follow a standard academic calendar (August – June). Students report to class five days a week, for a full day in the classroom.
All of our elementary school programs are broken into three academic periods with two recess breaks.
Mon – Thurs hours: 8:45am – 3pm
Wednesday hours: 8:45am – 2pm (early dismissal)
Options for Extended Care
Meals & Nutrition
Health & Safety
At Action Day, learning goes beyond academics. Our enrichment programs are designed to help students develop unique interests and talents—without ever leaving campus. Several options are available to elementary students:
We support families beyond the bell schedule with a daily after-school program. Combining lesson plans and extracurriculars, students enjoy a balance of academics and fun.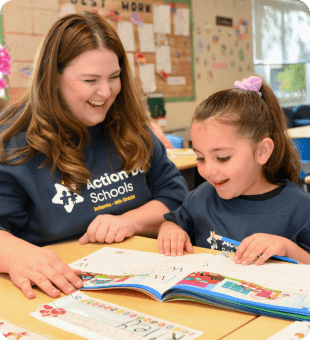 Kindergarten is offered at the following sites:
Birth – 2 years
Your baby will be assigned a primary caregiver to tend to their needs and create a safe and loving environment that feels like home.
2 – 5 years
Busy preschoolers explore classrooms at their own pace, with lessons that balance new skills with social growth.
TK – 4th grade
Students dive into academic subjects with a hands-on, interactive approach that uses creativity and critical thinking to build confidence. 
5th grade – 8th grade
Students begin a rotating schedule with multiple teachers, exciting electives, and more enrichment programs built into the curriculum.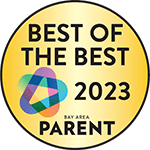 Experience our vibrant school life at a campus near you.