Students will discover mechanical design, construction, programming, and teamwork skills. Students will use LEGO building elements, motors and sensors, build different robots and program them with a computer to move, react and make sounds to solve challenges.
Your child will be required to take admission tests during the application process for private high schools. They will be competing against top students to gain entrance to these schools. Our Private High School Prep class walks students through the application process (including time and assistance writing those essays) and eases the pressures of the admission tests by providing personalized instruction to review concepts, to teach advanced content, and to become familiar with the format.
This newspaper class will give students various ways to express themselves – from reporting school events, creating comic strips, interviewing fellow Wildcats and staff – the list is endless! They will learn how to edit text, design and layout both text and photos, and work on their interview skills.
Students will learn traditional and contemporary woodworking skills taught in a hands-on, project-based format. They will learn the proper way to use power and hand tools to create small projects.
Students will work on a fantasical, magical, musical production that will be performed in early November. During class, the students will learn to act, sing and dance. Also, this musical provides wonderful creative opportunities in terms of set design, lighting and costuming.
Literature and the movies
Why do some books make for great movies? Why do some fail on the screen? Students will compare and contrast some selected pieces of literature and their film counterparts.
Let's explore art from around the world! We'll begin our travels with Japan: making paper lanterns, wood block printing, and origami creations. We will also be venturing to France and creating keepsake charms modeled after puff pastries. Pack your bags and bring your imagination along for an adventure in building three dimensional souvenirs from far off lands!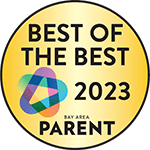 Experience our vibrant school life at a campus near you.